Governor McAuliffe Leads International Trade Mission to the Middle East and India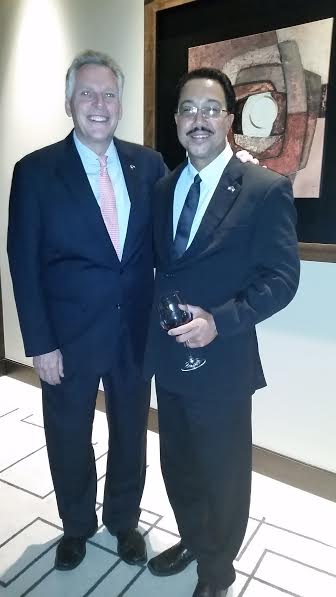 Governor Terry McAuliffe today announced that he will lead an 11-day trade and marketing mission to the Middle East and India from November 13-24. The Governor will be accompanied by First Lady Dorothy McAuliffe, Secretary of Commerce and Trade Maurice Jones, Secretary of Agriculture and Forestry Todd Haymore and representatives of the Virginia Economic Development Partnership, the Virginia Department of Agriculture and Consumer Services and the Port of Virginia. The delegation will visit the United Arab Emirates (U.A.E.), Dubai, India, Oman, and Kuwait. To read more, click here.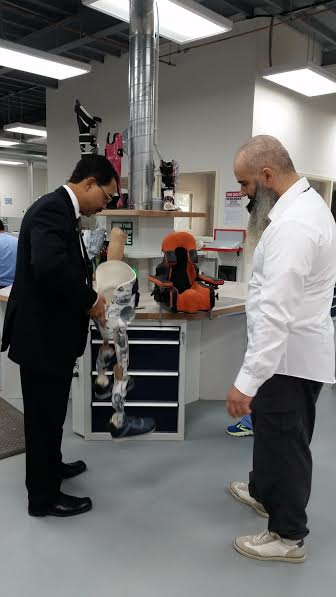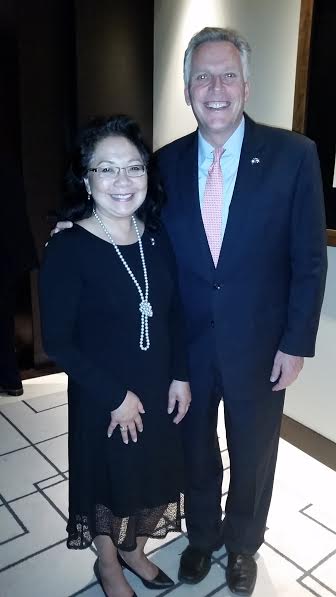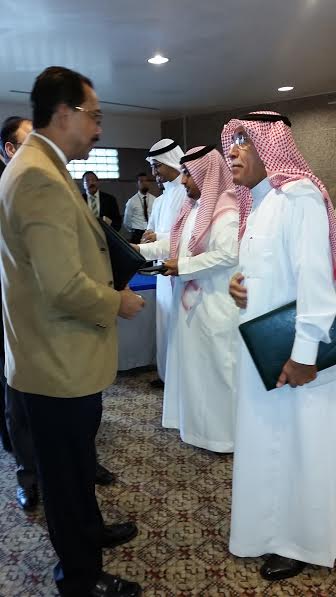 John Elink-Schuurman of Virginia Economic Development Partnership(VEDP) exchanging gifts with Asharqia Chamber of Commerce.
We were received by the most hospitable people!